Off Site Shredding in Nashville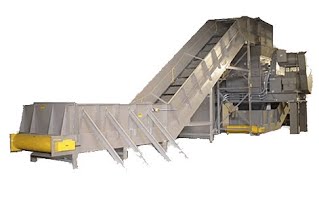 If you are looking for a paper shredding solution that is highly secure and low-cost, then offsite shredding is a great solution. Uniformed security professionals pick up documents from anywhere in Nashville and transport them to a secure shredding plant in locked trucks.
At the plant, they are shredded in an industrial-strength shredder. The shreds are compacted and sent to a local Tennessee paper mill to be pulped down and recycled into new paper. You receive a certificate of destruction verifying the proper and complete destruction of your items.
The shredders at secure plants destroy over 20,000 pounds of paper every hour. They are fed via forklifts to keep up with their appetite. The size of the equipment leads to a scale of efficiency that only a plant can achieve.
Offsite shredding complies with all federal and Tennessee privacy laws—this includes HIPAA, FACTA, SOX, and HITECH.
How Offsite Shredding Works in Nashville
You collect the documents you need destroyed.
A secure truck picks up your paperwork from your location.
The files are safely transported to a Nashville shredding facility.
The paper is destroyed, compacted, and pulped down into new paper.
A certificate of destruction is given to you.
Get Free Quotes on Offsite Shredding Services Near Your Nashville Location
Nashville Paper Shredding will come to you, pick up your documents that need shredding, and securely shred them at our Nashville facility. Call us today at (615) 257-1620 or fill out the form on the left for free quotes on your project.